About Us
McMillan Study Guides has enjoyed more than 29 years as the premier publisher of self-study materials for US Air Force members. Each year, our guides help thousands of NCOs study for their Promotion Fitness Exams, Skills Knowledge Tests and upgrade training. Senior NCOs use our guides to study for their US Air Force Supervisory Exams.
With every product we sell, we honor our original promises to our customers: to provide premium quality study guides, offer friendly customer care and do our part in making the world a better place.
About McMillan

What Makes Us #1

Meet Our Team

Giving Back

Where in the World

Headquartered in San Luis Obispo, CA, our small family-owned business has been dedicated to helping Airmen achieve promotion since 1988. We are the worldwide leader in our field, providing an unmatched variety of study tools that fit every learning style, including books, flashcards, audio downloads, online tests, mobile apps and software.
We created our first Air Force promotion study guide, a boxed set of flashcards, in 1988. Our success quickly multiplied by word-of-mouth as our customers outscored their peers to earn their next rank.
In 1993, customer demand led base stores to carry our products. Today, we are the only promotion study guide available in more than 100 Exchange stores worldwide.
Five years later, PDG GOLD set the standard for software promotion guides. This best-seller incorporates McMillan's hallmark 3-Step Study System — ReviewNotes, Single-Answer Study Questions and Multiple-Choice Quiz Questions — with our popular arcade of study games, making studying interactive, motivational and fun.
In 2012, PDG Advisor revolutionized how Airmen study for promotion. PDG Advisor combines the Military Knowledge and Testing System (MKTS) survey with a personalized study plan for the individual user. Advisor is the first of its kind to boast mobile compatibility and rank-specific design.
The following year, we gave Airmen a way to study their CDCs on the go. CDC Advisor is the first and only online CDC study guide designed for computers and mobile devices. Users create a custom study plan that tracks their progress and compares their scores against their peers' — all on their computer, tablet or smartphone.
Today, our outstanding team remains committed to helping Airmen master the AFH 1 and earn that next stripe. Let us prove what our customers know already — that our guides work!
Our Values
Five key words span the top of our website and represent our core values.
Trust — For more than 29 years, thousands of NCOs and SNCOs have attributed their success to our study guides. Read their testimonials to find out why our customers trust us with their careers.
Excellence — We provide the absolute best study guides for our country's Airmen, beginning with the most accurate and useful information, continuing through superior product design and production, and capped by the best customer service found anywhere.
Service — We serve those who serve, both in our local and military communities. That's why we give generously to organizations and causes that make a positive, sustainable impact in the world.
Innovation — As technology advances, we adapt. Our customers know they can depend on versatile, up-to-date study guides that keep pace with the rest of the world.
Experience — We've been open to customer feedback since we released our first box of flashcards in 1988 — and all of those great suggestions make for great study guides. Rely on our skill and expertise to provide the features you want and the high-quality guides you deserve.
What Makes Us Unique
Though our company is small, our results are impressive. Our guides work — and we have a record that proves it.
McMillan Study Guides is the only company in our field who offers:
Comprehensive study questions written in clear, easy-to-understand language
The 3-Step Study System: ReviewNotes, Single-Answer Study Questions and Multiple-Choice Quiz Questions
A complete line of study guides that target every learning style
PDG Advisor, the only rank-specific study guides that combines your personal learning style and the Military Knowledge and Testing System (MKTS) Survey
CDC Advisor, the first and only online CDC study guide for your computer, tablet or smartphone
Flashcards, Final Exams, pocket-size ReviewNotes, MP3 AudioBooks Kindle eBooks and downloadable software
Apps for both iOS and Android mobile devices
Free Test Me Now online exams that let Airmen compare their scores with their peers
Online PDG study guides with mobile compatibility — study anywhere on your internet-connected device
PDG and CDC software that's Mac- and Windows-compatible
More than 125 Career Development Courses
A software arcade with addictive study, trivia and break games
Online account access via My McMillan — manage your account, take free exams, and access promotion resources
Discounted prices in Exchange base stores worldwide
Our Promotion Commotion 2016 Sweepstakes, which granted $1,000 to one lucky Airman every month in 2016
Our GOLD MINE Sweepstakes, which awarded more than $83,000 in prizes to Airmen from 2007-2015
A charitable arm that gives generously to our local and military communities
Unmatched customer service and tech support by phone, email or tweet
More than 29 years of customer satisfaction reflected in thousands of testimonials
Trademarks of Success
For Airmen, three images are synonymous with promotion — our logo, our collage and our mascot.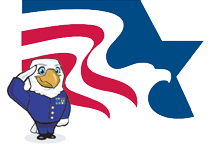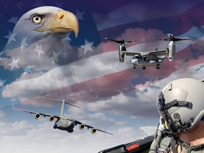 Mac, our fearless mascot, stars in McMillan's arcade. He motivates Airmen to ace their studies in a fun and challenging way. Mac also pops up elsewhere in our software and on our website.
Customer Care reports to you. Whether you have a question about a product or want to place an order, count on our friendly experts for quick solutions and knowledgeable tech support.
Software Development keeps up with ever-changing technology to provide the most innovative, intuitive and fun study guides on the market.
Communications enhances our study guides with clever copy, imaginative art and animations, and engaging website features and social media.
Executives create our company's vision, design new products and build a happy, productive workforce.
At McMillan Study Guides, we believe in giving back to the communities we serve — both local and military. Since 2000, we've donated more than $150,000 to charitable organizations through our 'Call a Friend' program.
In addition to recurring donations, we immediately respond to unforeseen needs. Whether it's warm blankets for the homeless shelter on rainy days, or Christmas gifts for disadvantaged children — our partners know they can 'Call a Friend' and we'll be there to help.
Military-Related Organizations
Call a Friend™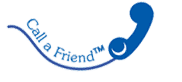 McMillan's Volunteerism Program

Our tradition of community support is rooted in our company's culture.
Outside the office, our employees generously support causes that are meaningful to them. We are proud of their impact in our community and we support their efforts through McMillan's Volunteerism Program (MVP).
Through MVP, we match volunteer time at $10 per hour. When an employee volunteers at least 25 hours to a cause during a six-month period, we present a $250 grant to that organization in his or her name. Each employee may earn up to $500 per year on behalf of eligible non-profit organizations.
Online or In-Store, We've Got You Covered.
Only McMillan's study guides are carried in more than 100 Exchange stores on bases worldwide. Since 1993, we have been your go-to source for PDG and CDC products, no matter where you're stationed across the globe.
Buy our guides at a discount from your base store or order direct from our online store. Every order ships from our headquarters in sunny San Luis Obispo, CA — the happiest city in America.
Don't see your base on the map? Ask a store manager to order our guides today!